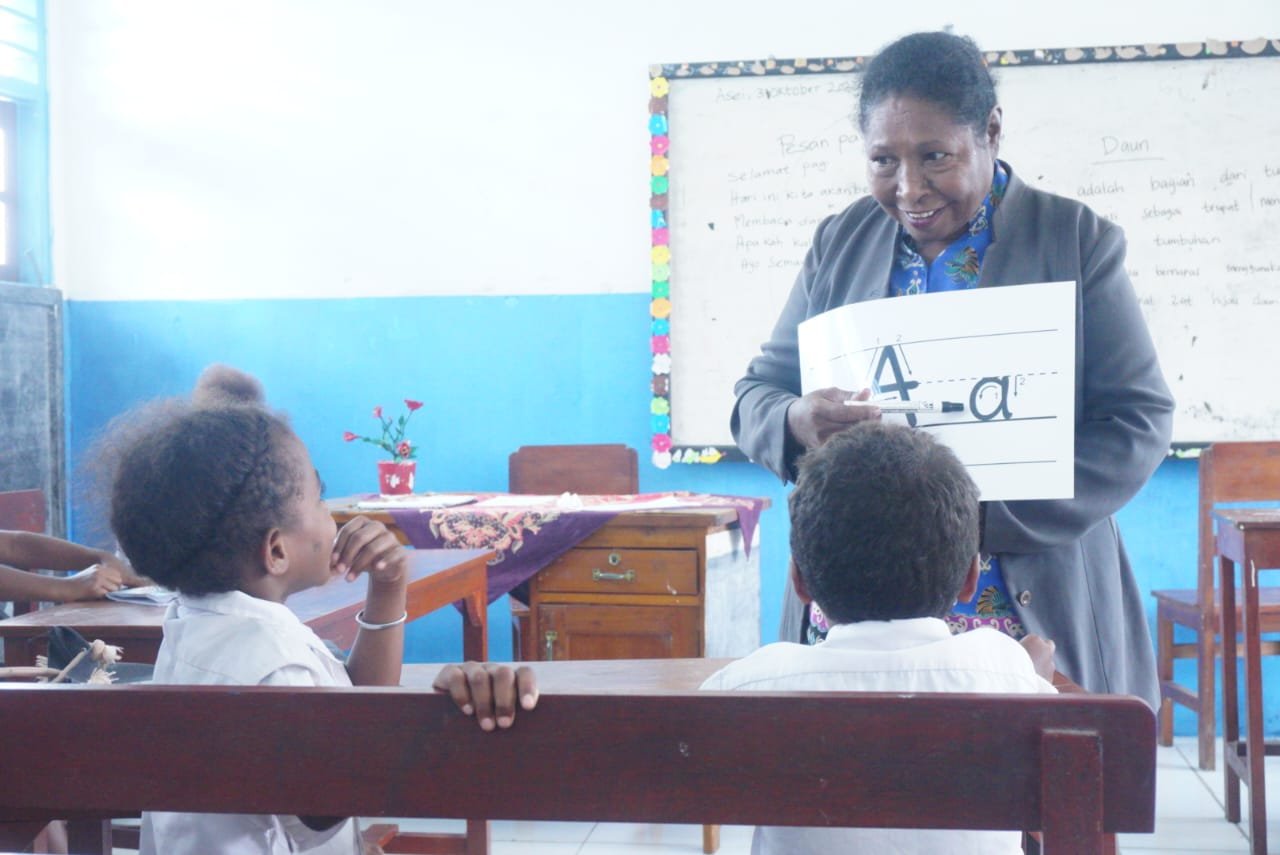 Turning Trash into Treasure: PBL Initiative Inspires Eco-Friendly Innovations at SD YPK Yongsu Spari
On November 16, 2023, YNS Facilitator, Lasarus Samanui, provided guidance for the implementation of the Project-Based Learning (PBL) Module at SD YPK Yongsu Spari. The Project-Based Learning conducte
Collaborative Audience Meeting with the Domestic Policy Strategy Agency (BSKDN) of the Ministry of Home Affairs at the BSKDN Building in Jakarta
On Thursday, November 2, 2023, the Nusantara Sejati Foundation, along with representatives from the Japan Initiative and Admawidya Alterasi Indonesia, attended a meeting with BSKDN to discuss the fol
Opening Meeting for the Implementation of the 2023-2024 Program Review in Guwosari Village, Sriharjo Village, and Bantul Regency
On Wednesday, October 18, 2023, the Nusantara Sejati Foundation, in collaboration with Admawidya Alterasi Indonesia, the Regional Development Planning Agency of Bantul Regency (Bappeda), and the Vill
Towards Inclusive Schools: Observational Visit on GEDSI at SD YPK Kanda by the YNS, UNICEF, and DFAT Team
On Monday, October 16, 2023, the YNS team, along with DFAT and UNICEF, conducted an observational visit on GEDSI (Gender Equality, Disability, and Social Inclusion) at SD YPK Kanda to observe the app
Education Without Discrimination: The Inspirational Story of Mrs. Petronela at SD YPK Asei
Treating all students equally is the practice of Mrs. Petronela, a teacher at YPK Asei Elementary School. On Tuesday, October 3, 2023, facilitators from the Nusantara Sejati Foundation (YNS) provided
Yayasan Nusantara Sejati (YNS) is a non-profit organization that focuses in capacity building and research activities connected to issues of good governance and education, particularly in the Indonesian regional development sector. Since its establishment in 1999, YNS has been actively undertaking strategic policy research and creative development activities.
Numeracy (Mathematical Literacy)
Development of School Model
Education Facilitator and Community Empowerment Training
Educator & Education Personnel Competency Development
Program Organisasi Penggerak
in Papua and West Papua
YNS is not only good in managing complex and big projects/programs, but also has an extensive knowledge especially in education programs and human capital development in general.
Dr. James Modouw
Expert Staff of the Ministry of Education and Culture (KEMENDIKBUD) RI
Different from others, trainings conducted by YNS encourage participants to actively have discussions telling their own experience.
Edy Jitro Sihombing M.Pd
Headmaster of YPSIM School
After attending trainings held by YNS, I implemented the print awareness to the 1st grade students. Awesome, they became aware of the use of punctuation marks. Likewise in reading, although they have not been able to read one sentence yet, they could read word by word, distinguish letters, syllables, words, and also sentences. Excellent, thanks.
Yohana Woli
Teacher at Loku Lalang Elementary School
We are grateful because YNS is willing to help us, so that we can gain more knowledge in attending such training activities held by YNS either through offline or online.
Endang Wuriyani
Headmaster of Melam Hilli Elementary School
Our working experience together with YNS has existed since 2007, and YNS has always been able to maintain quality performance until now with proven success in every program undertaken.
Protasius Lobya
Secretary of the Education Department of Papua Province